On January 8, 2020, at the headquarters of the Khmer-Vietnam Association in Cambodia, representatives of Sacombank Cambodia presented 100 gifts to 100 families of Vietnamese people in difficult circumstances who currently live in Phnom Penh on the occasion of the Lunar New Year 2020.
According to the Vietnam News Agency correspondent in Phnom Penh, each gift includes cash, rice and basic necessities. The program was attended by representatives of the Community Affairs Office of Vietnam Embassy in Cambodia, leaders of the Khmer-Vietnam Association in Cambodia and Sacombank's leaders.
Speaking at the program, Chairman of the Khmer-Vietnam Association in Cambodia – Mr. Chau Van Chi announced the Association's support to the community in recent years and the difficult circumstances of Vietnamese people in Cambodia needing assistance and support from benefactors.
Sacombank Deputy General Director – Mr. Le Van Ron sent his best wishes to Vietnamese people living in Cambodia and shared the difficulties of people living away from their homeland when the traditional New Year day is nearly coming.
Gifts of "Ấm Tình Mùa Xuân" program for disadvantaged Vietnamese families living in Phnom Penh were extracted from the Welfare Fund, Trade Union Fund and the contributions of the entire system's staff of Sacombank.
2020 is the 17th year of Sacombank's implementation of the program "Ấm tình mùa xuân", Sacombank has spent a total of nearly 3 million USD to join hands with social organizations to share difficulties, motivate and bring joy disadvantaged circumstances on the occasion of Tet – a Traditional holiday in Vietnam, but for the first time, meaningful gifts were sent to the people of Vietnamese descent living in Cambodia and Laos.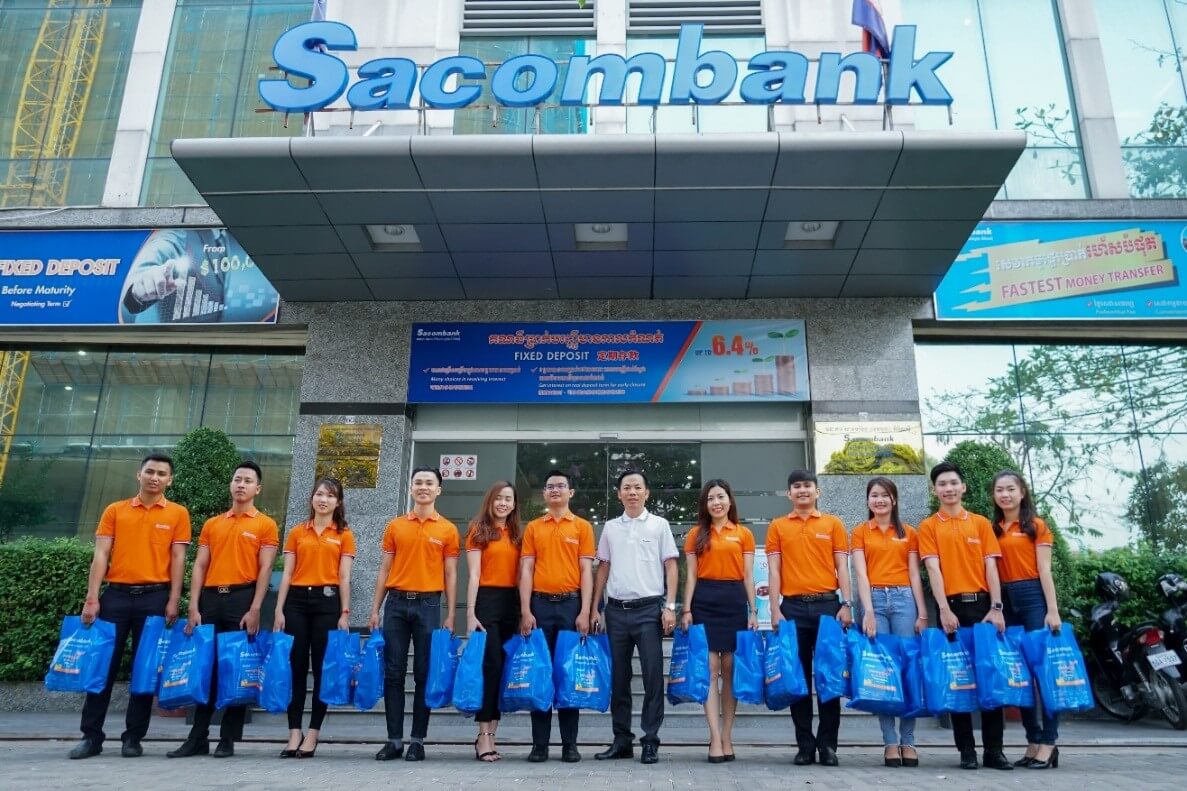 Sacombank Cambodia staffs prepared gifts for the program

Mr. Trinh Van Ty, Chairman of Sacombank Cambodia presented gifts to the Khmer – Vietnam Association.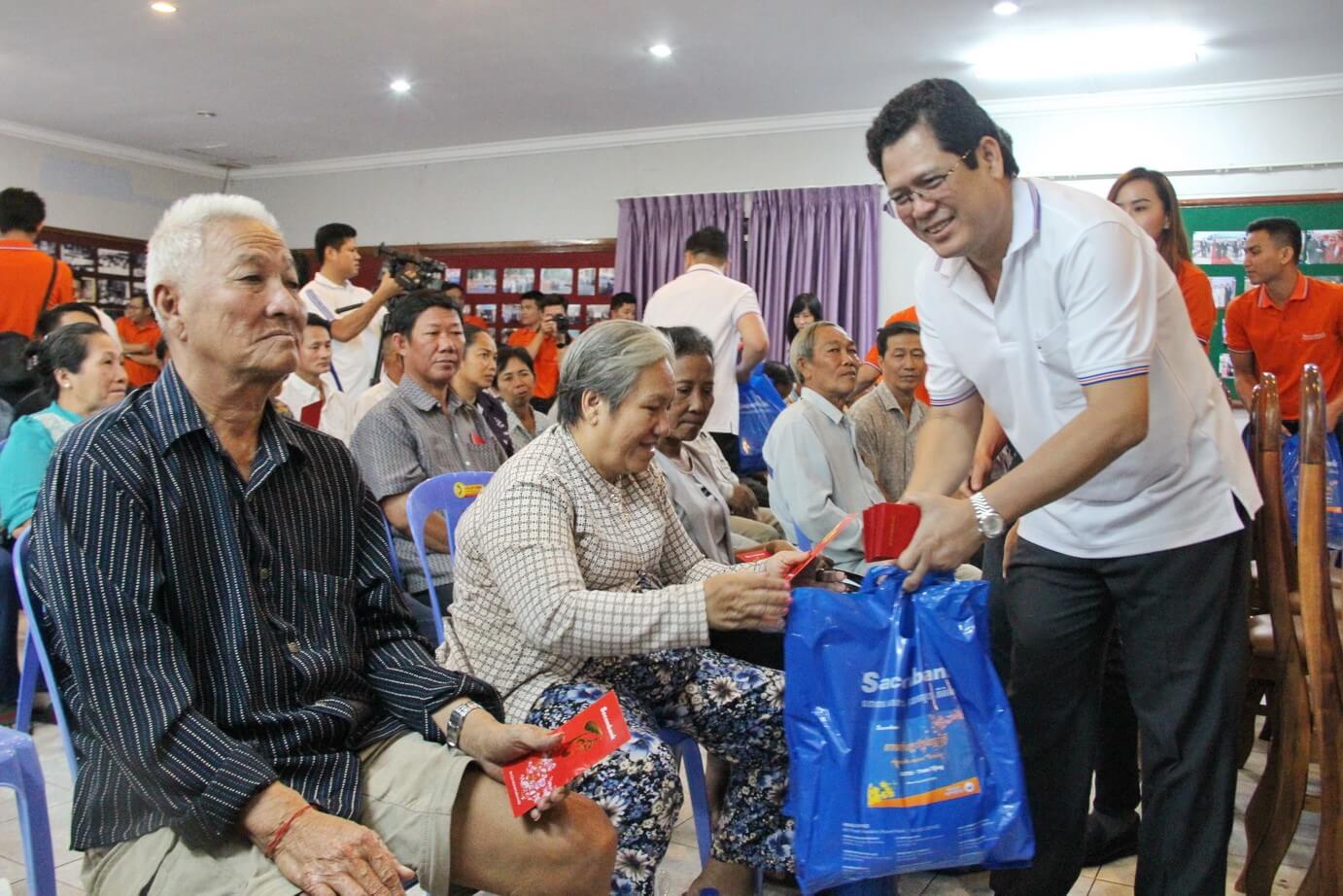 Mr. Le Van Ron – Deputy CEO of Sacombank presented gifts to people of Vietnamese descent at the headquarter of the Khmer-Vietnam Association.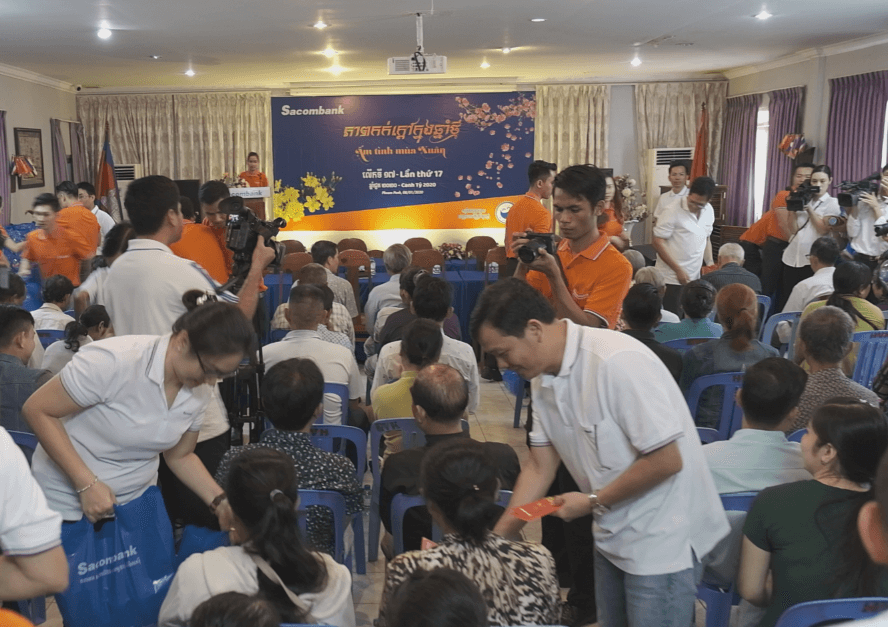 Mr. Ha Van Trung – Deputy CEO of Sacombank presented gifts to people of Vietnamese descent at the headquarters of the Khmer-Vietnam Association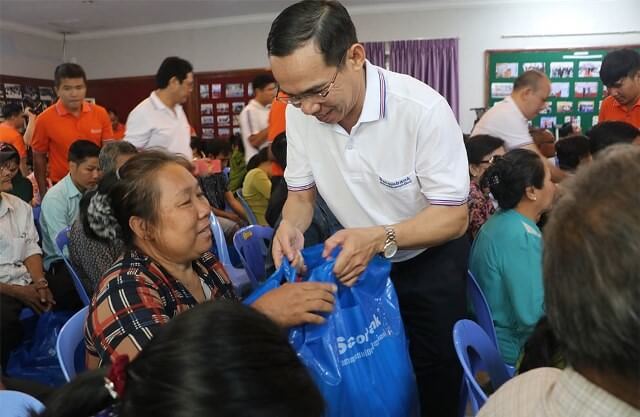 Mr. Nguyen Nhi Thanh – Vice Chairman cum General Director of Sacombank Cambodia presented gifts to people of Vietnamese descent at the headquarters of the Khmer-Vietnam Association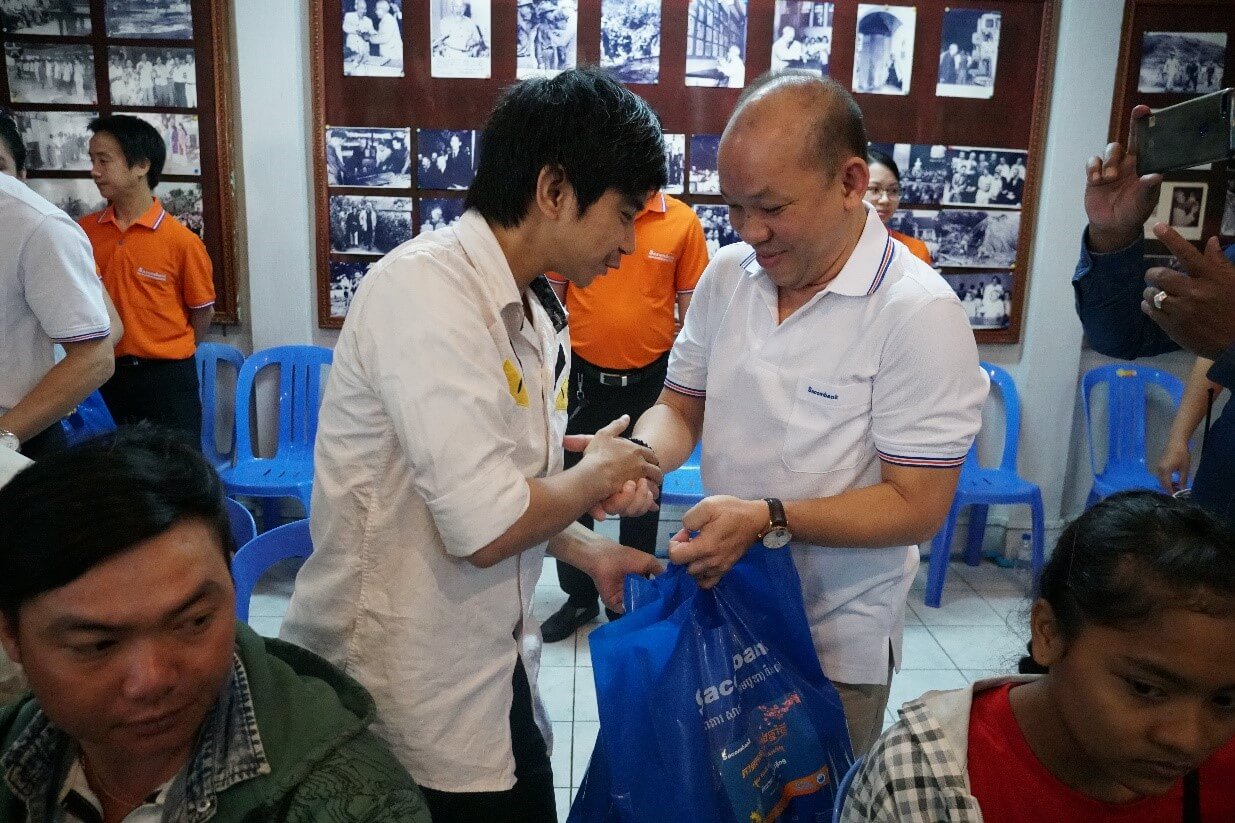 Mr. Nguyen Thuc Vinh – Chief Office of Sacombank's Board of Directors cum Independent Member of Sacombank Cambodia's Board of Directors presented gifts to people of Vietnamese descent at the headquarters of the Khmer-Vietnam Association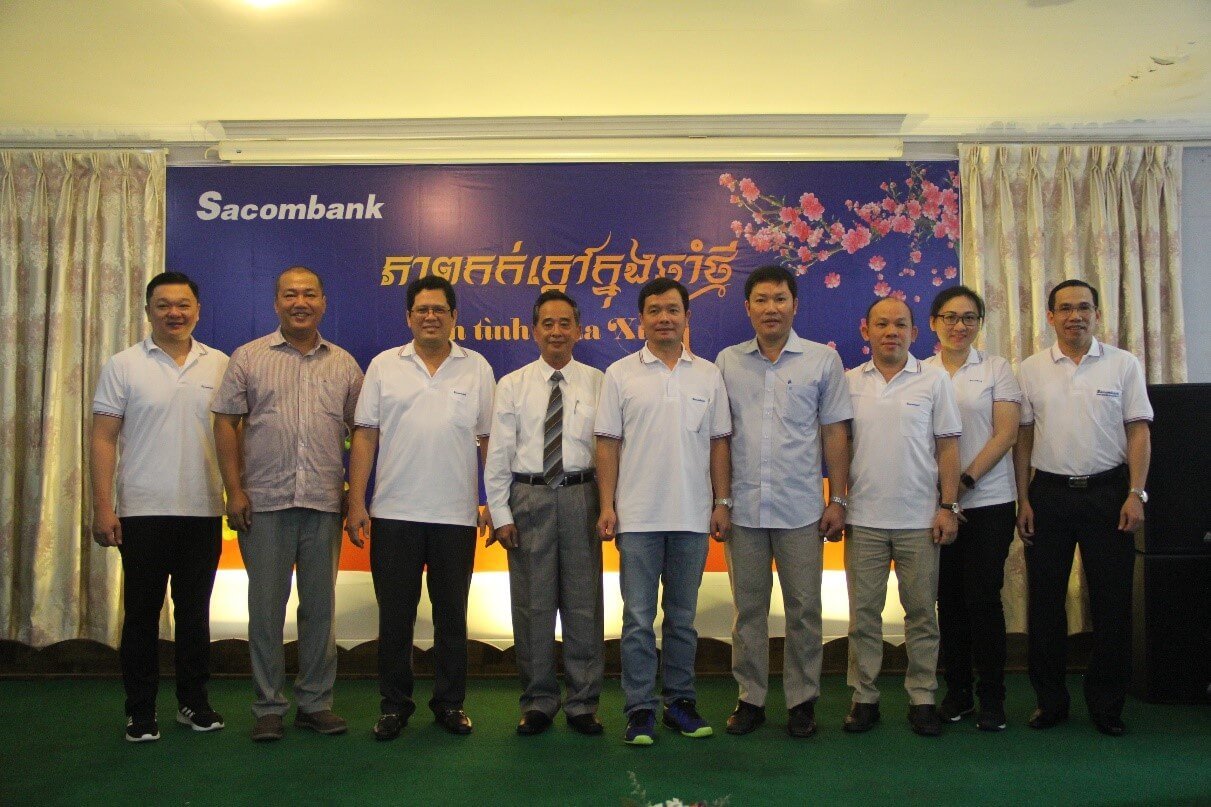 Sacombank Cambodia's BoDs took photo with the representative of Vietnam Embassy in Cambodia and representatives of Khmer – Vietnam Association in Cambodia