On 26/08/2020, Sacombank Cambodia officially launches Sacombank Cambodia Mobile Banking (SC mBanking) – the mobile banking application with the latest modern technology. SC mBanking is now available for downloading at Apple's App Store and Google's Play Store completely free of charge.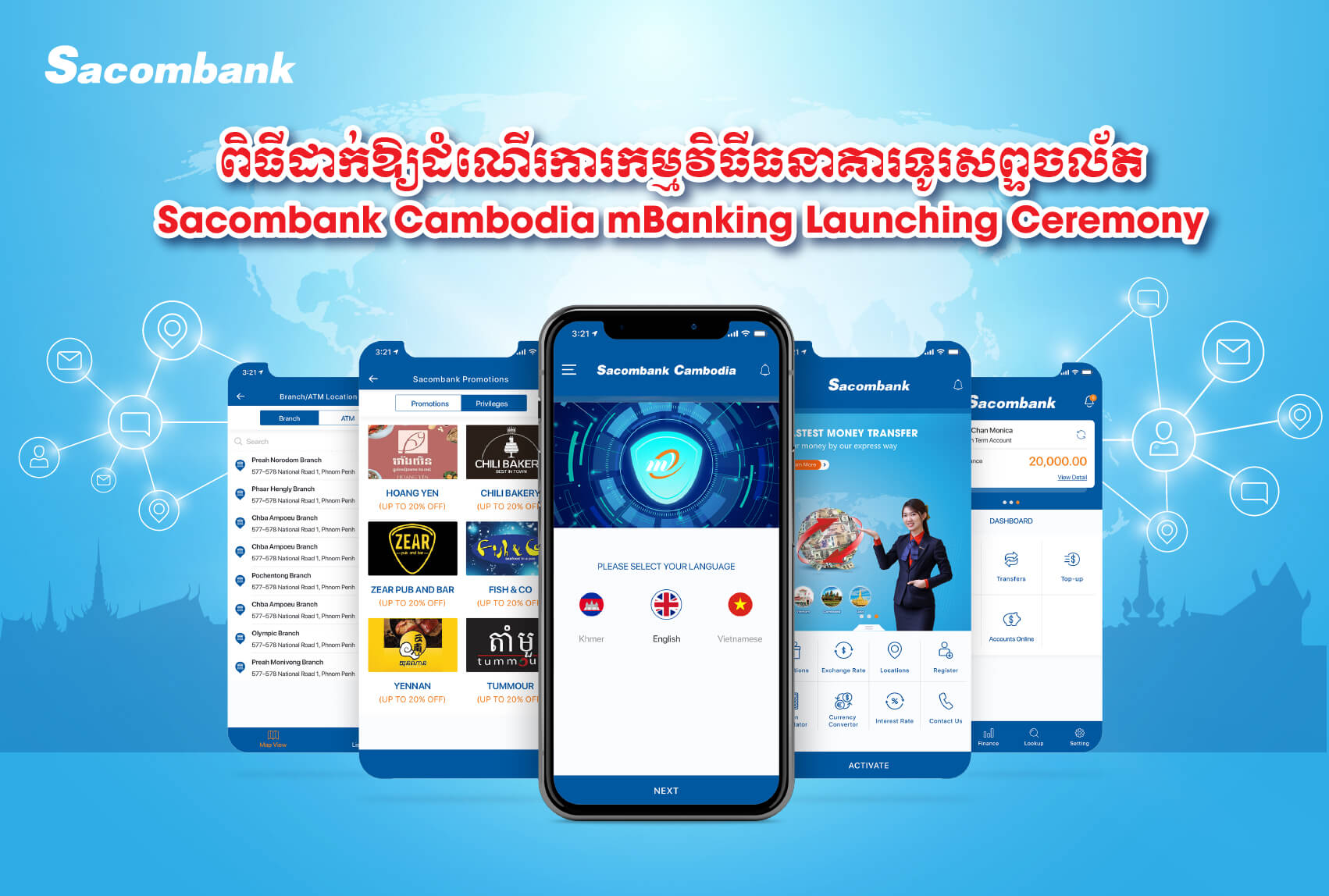 After installing SC mBanking on smartphone, any Sacombank Cambodia client will be able to check their account data on the go, perform routine banking easily, and stay informed on all ongoing transactions. This application has not only all the features of Sacombank Cambodia Internet banking service but also allows to monitor the accounts and cards, transfer money between Sacombank Cambodia accounts as well as to other bank accounts, pay bills for various service providers, Top Up and more. Especially, clients can open/close Fixed deposit account online by themselves to fit with their financial management style.
SC mBanking is a completely secure service since all the transactions are encoded and the access to the application is protected with two-step authorization.
SC mBanking is part of Sacombank Cambodia's investment in its digital services, allowing clients to manage their accounts remotely. Further updates and new features of the application are on the way and will be introduced in a short time.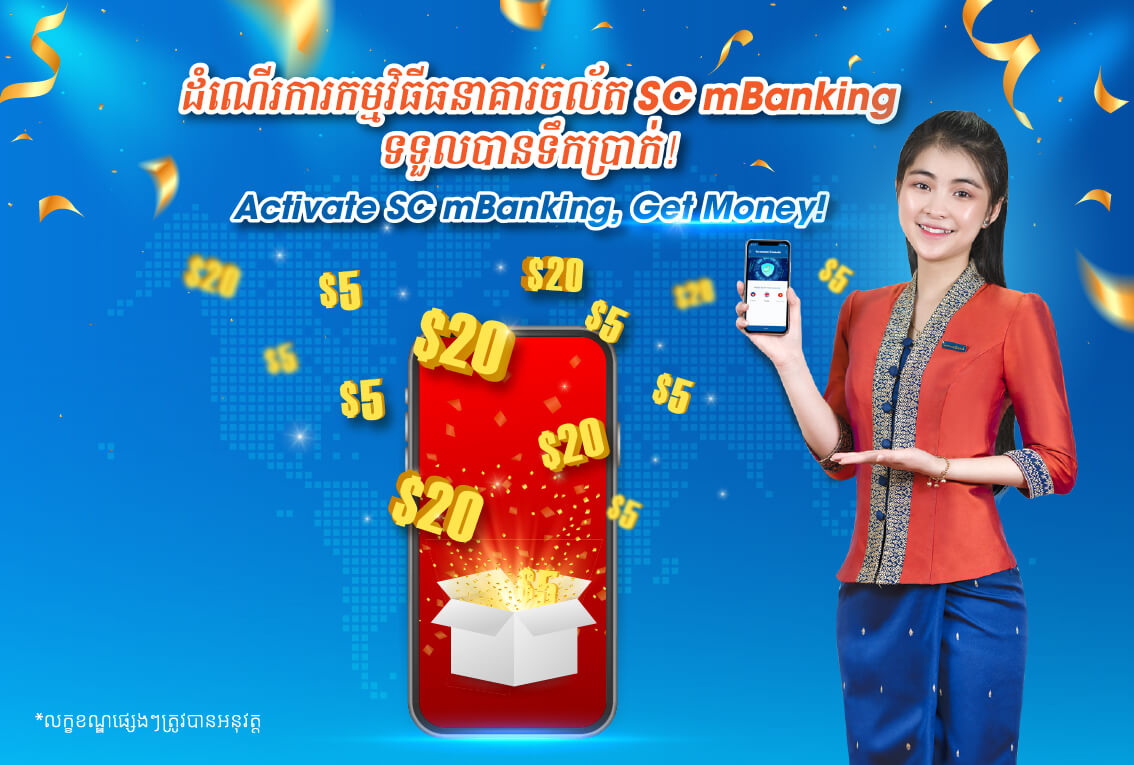 With this special moment, in order to celebrate the SC mBanking official launching day and say thank you to all clients who always support our Bank's products and services, from 26/08/2020, Sacombank Cambodia celebrates Giveaway Program "Activate SC mBanking, Get money!" to the first 200 clients who register and activate SC mBanking, in which:
20 clients who register and activate SC mBanking at the 10th, 20th, 30th , 40th, 50th, 60th, 70th, 80th, 90th, 100th, 110th, 120th, 130th, 140th, 150th, 160th, 170th, 180th, 190th and 200th will get 20$/person.
Another 180 clients will get 5$/person.
Money will be credited into accounts of all lucky clients at Sacombank Cambodia after the program finished.