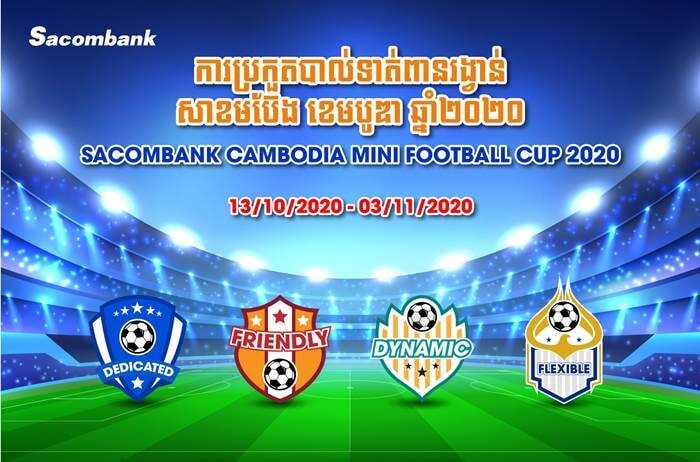 In order to continue maintaining and developing the sport movement of staffs, thereby creating a healthy playground, enhancing the unity to speed up the completion of the 2020 business plan, Sacombank Cambodia has organized the SC Mini Football Cup 2020 starts from 13/10/2020 to 03/11/2020 at Preah Sisowath High School football field.
The Opening ceremony was held at 7pm on Tuesday, 13/10/2020.
The tournament was held with the participation of staffs from Sacombank Cambodia's departments and branches and was divided into 4 teams: DEDICATED – DYNAMIC – FRIENDLY – FLEXIBLE.
The award structure includes:
Individual prizes: Top Scorer and Best Goalkeeper
Prizes for teams: First prize, Second prize, Third prize, Style prize and prize for Best Cheerleader