On 03rd Jun 2020, Sacombank Cambodia celebrated an official partnership signing ceremony with OpenNet (King Technologies Co., Ltd) – one of the best internet service providers in Cambodia to enlarge business channels. The ceremony took place at 60 Preah Norodom Blvd, Head Office of Sacombank Cambodia. With this cooperation, Clients of Sacombank Cambodia and OpenNet can enjoy a lot of benefits from banking and internet services and products.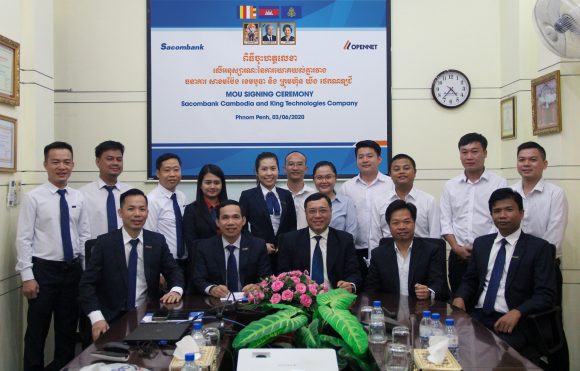 Sacombank Cambodia & OpenNet at the ceremony.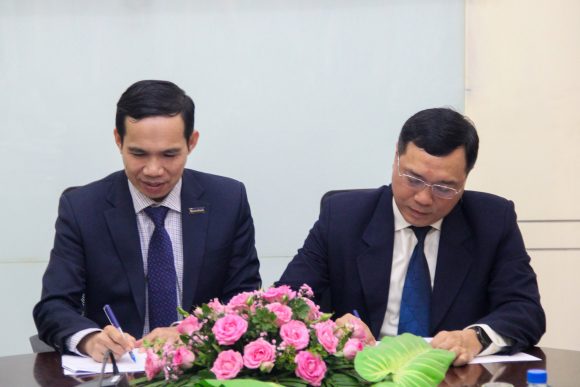 Mr. Nguyen Nhi Thanh – Vice Chairman cum General Director of Sacombank Cambodia and Mr. Dinh Quang Tuan – General Director of King Technologies Company.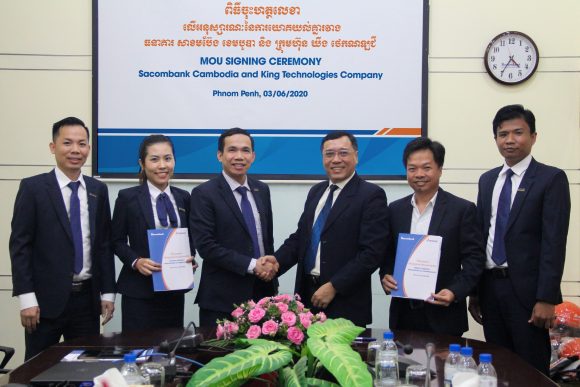 Sacombank Cambodia & OpenNet at the ceremony
SPECIAL OFFER OF SACOMBANK CAMBODIA AND OPENNET
 In order to bring more benefits to clients, Sacombank Cambodia would like to inform clients about Special offer between Sacombank Cambodia and Opennet as below:
| | |
| --- | --- |
| No | CONTENT OF SPECIAL OFFER FOR CLIENTS |
| I | Special offer of Sacombank Cambodia for Opennet's clients |
| 1 | Free of charge when depositing or transferring money to Opennet's account. |
| 2 | Discount 50% on the first year annual fee of Debit card and Credit card. |
| 3 | Discount 50% fee for using Internet banking of the first year in the clients' birthday month. |
| II | Special offer of Opennet for Sacombank (Cambodia) Plc's clients |
| 1 | Free upgrade to use internet connection with higher speed from ADSL to FTTH. |
| 2 | Free installation and provide WIFI device for clients who are using Housing Loan at Sacombank (Cambodia) Plc. |
| 3 | Free of charge for 1 month using internet service, or other kind of gifts in clients' birthday month. |
| 4 | Discount USD 5 for the first payment of the service fee and USD 4 for the next payment upon at Sacombank (Cambodia) Plc. This promotion does not apply in conjuntion with II. 3 above. |