On September 21, 2020, "Activate SC mBanking, Get Money!" program has officially closed. As announced before, 20 lucky clients successfully activated SC mBanking application with the numerical order number: 10th, 20th, 30th … would receive $20/person, and the others would receive rewards with $5/person via transferring by the end of the program.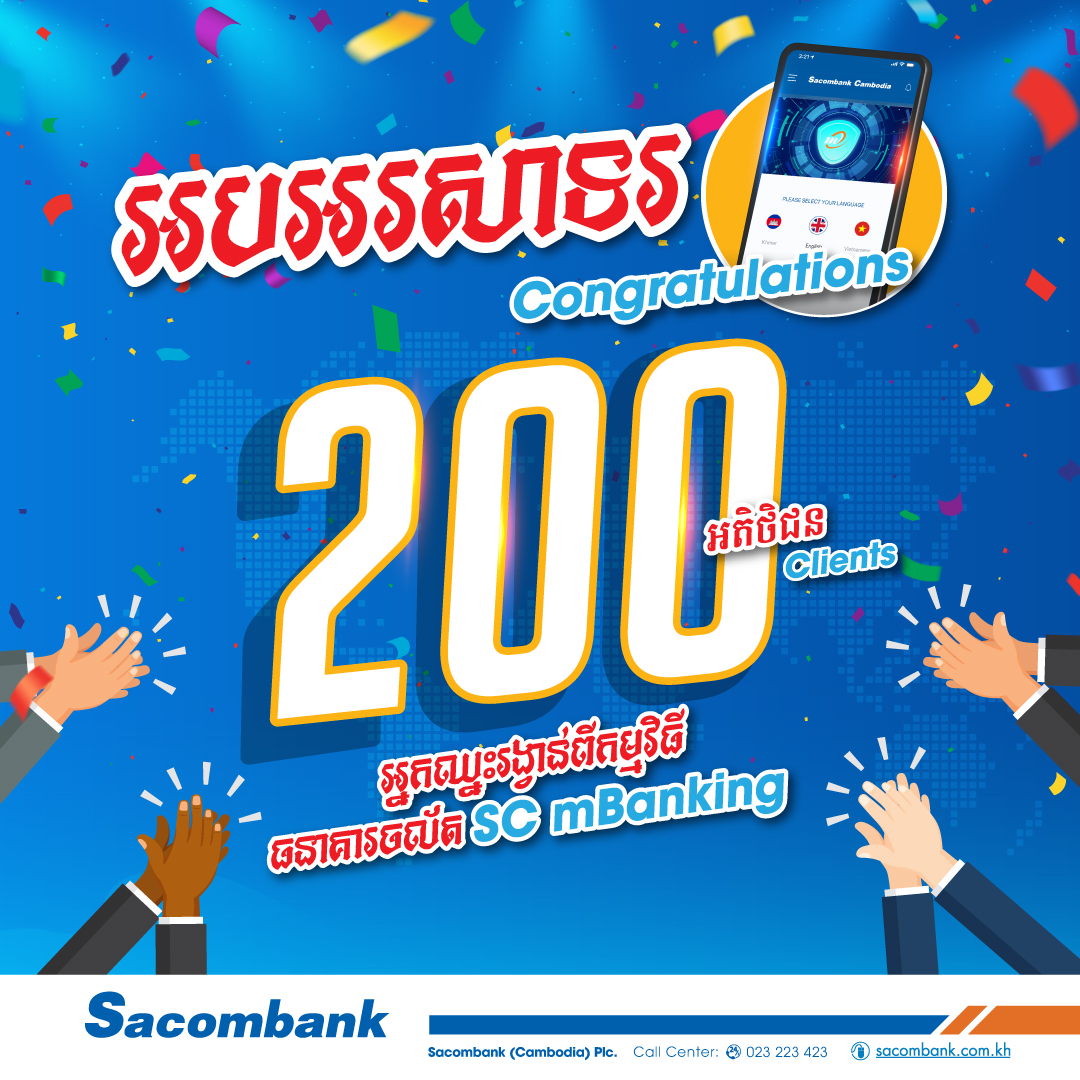 Now with SC mBanking, clients can manage accounts conveniently and effectively with many functions such as Internal and External Money Transfer, Bills Payment, Account Management, Open and Close Accounts Online, Top-up, Locations, and more…
With the release of SC mBanking, Sacombank Cambodia would also like to express sincere thanks to all clients for using SC mBanking. The bank commits to continue to innovate and update new features for SC mBanking in order to bring more convenient and diversified experience, meet the needs of banking anytime, everywhere.
For more information:
Call Canter: 023 223 423/0978 223 423